Throughout our lives we travel ...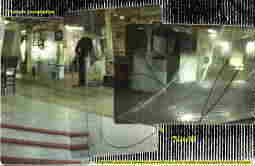 "Trails"
In 1980 I was talked into having a show indoors at Ed Video, which was at the time a new space and unused in relation to its size [appx 2400 sq ft.] I thought to expose my transient art thinking and styles and install a show that would pose more questions than it answered. I think it worked. Though like so many alternative shows it had a small attendence partly due to a mail strike. The general concensis was that over the course of years it is said to be one of the best installation shows ever presented around the Guelph underground art scene. Now it is almost forgotten, I have long since left Guelph and these pictures are all that remain from the event. [which took place in 1981]
Hope you enjoy them.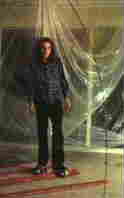 [you can enlarge some of the pictures by clicking on them]





More Thorbart

Showtime Death Invasions Dreaming
Sculptures
outdoor art
settlement and link to sexy stuff Link to My Storynot a resume'
Question everything1st home page

Email: